How do you get the balls rolling quickly with your chosen Hospitality Interior Designer?

As an ambitious hospitality entrepreneur you see new great opportunities for you. One of the important aspects that you recognize is that you need to go next level with your hotel or restaurant makeover. Whether it's your current business or a new one.
Either way, you realize that to make this a really success you will need to hire an excellent restaurant or hotel designer to have the best hotel or restaurant interior as a result. Am I right?!
You know what a great interior can do for your revenue, your ratings and your media appearance. This way you can stay ahead of your competition for years and attract the best customers. Smart thinking. You're so worth it!
Once you've selected the interior designer that matches your style and ideas, you will sit down together and get started. Here are 3 tips for you to get your collaboration off to a smooth start.
This article contains:
Visualize the story you want your interior to tell
1. Let your Hospitality Interior Designer know your budget
You have big plans and maybe you can already envision how things are going to turn out. (well maybe not in detail because otherwise you would not have hired a designer) But let's have a look at those dreams and goals. They are wild! But do they match your budget?
The advantage of working with an interior designer on your hotel or restaurant renovation is that they can let you know whether your budget can meet your requirements and wishes. So let your designer know right from the start where you financially are, so they can jump right in and make the most of your money.
2. Have your floorplans ready for your Hospitality Interior Designer
Your floorplan is one of the jumping points for a new design. By having your floor plans at hand at the start (preferably digital and to scale!), you can quickly discuss all the possible options with your designer.
Imagine that your interior lets your guests know exactly what they can expect
3. Let your Hospitality Interior Designer tell your story
Imagine that your interior lets your guests know exactly what they can expect, that everything they see reflects the top level your company stands for. Because this is exactly what translating your story into your interior is all about.
How do you get your interior to tell the customer what they want to remember? If you do this right, you will gain access to the subconscious of your guests. They'll get the feeling they're in the right place and that's why they'll keep coming back for more, without even being able to explain why. If you ignore this step, your establishment will not be in line with your kitchen, your vision, your service and… your guests' expectations. So first visualize in concrete terms the story you want your interior to tell.
This is always the starting point I use with my clients.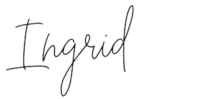 P.S.
Are you ready to get more results from your interior? Then it's smart to start aiming for a high profile interior. Here are 3 ways you can get my inspiration and ideas for attracting premium customers with your interior:
Watch my Video The Secret of a High Profile Hospitality Interior. Sign up for free and get instant access
Read my tips on where to start with transforming your hospitality interior.
READY TO TRANSFORM YOUR BUSINESS? Do you want my personal help to set up a high- profile Interior so that you will soon have a rock solid identity, attract the best guests and are always fully booked? Request a meeting with me so I can let you know what opportunities I see for you and your business.
Make more revenue with a high profile interior
Take your first step now by viewing my free video 'The Secret of a Top Notch Hospitality Interior'